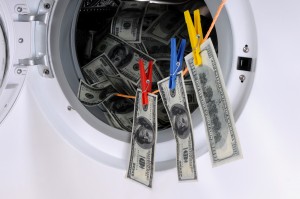 The Financial Industry Regulatory Authority (FINRA) announced today that it has fined New York-based Brown Brothers Harriman & Co. (BBH) $8 million for substantial anti-money laundering compliance failures including, among other related violations, its failure to have an adequate anti-money laundering program in place to monitor and detect suspicious penny stock transactions. BBH also failed to sufficiently investigate potentially suspicious penny stock activity brought to the firm's attention and did not fulfill its Suspicious Activity Report (SAR) filing requirements. In addition, BBH did not have an adequate supervisory system to prevent the distribution of unregistered securities. BBH's former Global AML Compliance Officer Harold Crawford was also fined $25,000 and suspended for one month.
Penny stock transactions pose heightened risks because low-priced securities may be manipulated by fraudsters. FINRAfound that from Jan. 1, 2009, to June 30, 2013, BBH executed transactions or delivered securities involving at least six billion shares of penny stocks, many on behalf of undisclosed customers of foreign banks in known bank secrecy havens. BBH executed these transactions despite the fact that it was unable to obtain information essential to verify that the stocks were free trading. In many instances, BBH lacked such basic information as the identity of the stock's beneficial owner, the circumstances under which the stock was obtained, and the seller's relationship to the issuer. Penny stock transactions generated at least $850 million in proceeds for BBH's customers.
Brad Bennett, FINRA Executive Vice President, Enforcement, said, "The sanction in this case reflects the gravity of Brown Brothers Harriman's compliance failures. The firm opened its doors to undisclosed sellers of penny stocks from secrecy havens without regard for who was behind those transactions, or whether the stock was properly registered or exempt from registration. This case is a reminder to firms of what can happen if they choose to engage in the penny stock liquidation business when they lack the ability to manage the risks involved."
FINRA also found that although BBH was aware that customers were depositing and selling large blocks of penny stocks, it failed to ensure that its supervisory reviews were adequate to determine whether the securities were part of an illegal unregistered distribution. FINRA
Regulatory Notice 09-05
discusses "red flags" that should signal a firm to closely scrutinize transactions to determine whether the stock is properly registered or exempt from registration, or whether it is being offered illegally. BBH customers deposited and sold penny stock shares in transactions that should have raised numerous red flags. In concluding these settlements, BBH and Crawford neither admitted nor denied the charges, but consented to the entry of FINRA's findings.
This informational memorandum about toxic reverse mergers and going public transactions is provided as a general informational service to clients and friends of Hamilton & Associates Law Group and should not be construed as, and does not constitute, legal and compliance advice on any specific matter, nor does this message create an attorney-client relationship. For more information concerning the rules and regulations affecting SEC registration statements, Rule 144, Form 8K, FINRA Rule 6490, Rule 506 private placement offerings, Regulation A, Rule 504 offerings, Rule 144, SEC reporting requirements, 1933 Act registration statements on Form S-1, S-8 and 1934 Act registration statements on Form 10, OTC Pink Sheet listings, OTCBB and OTCMarkets disclosure requirements, DTC Chills, Global Locks, reverse mergers, public shells, go public direct transactions and direct public offerings please contact Hamilton and Associates at
(561) 416-8956
or
info@securitieslawyer101.com
. Please note that the prior results discussed herein do not guarantee similar outcomes.