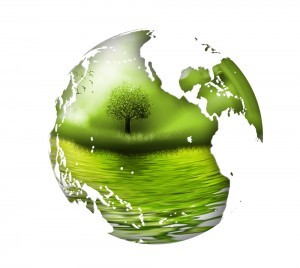 One step in going public transactions is obtaining a stock trading or ticker symbol from the
Financial Industry Regulatory Authority
("FINRA"). For a company to obtain a ticker, a sponsoring market maker must submit an application on Form 211 on the issuer's behalf to the FINRA.
Sponsoring markets makers have become one of the most important players in the going public process because they are the only ones who can apply for a ticker symbol.
Market Maker Registration
A market maker is a FINRA registered broker-dealer firm that accepts the risk of holding a certain number of shares of a particular security in order to facilitate trading in that security. Broker-dealers must register with FINRA to act as a market maker of a security.
Market Maker activities are regulated by the
Securities and Exchange Commission
("SEC") as well as by FINRA. FINRA oversees registration, education and testing of market makers, broker-dealers and registered representatives. FINRA rules governing market makers in going public transactions involve a variety of criteria.
Market Maker Compliance with SEC Rule 15c2-11 in Going Public Transactions
SEC Rule 15c2-11 requires that current public information be made available to investors. This information is initially provided in going public transactions by the market maker when it submits a Form 211 and 15c2-11 application with FINRA for a ticker symbol assignment. FINRA and SEC Rule 15c2-11 require that the market maker have a reasonable basis for believing that the information provided by the company in its Form 211 is accurate and from reliable sources. As such, preparation of proper disclosures is critical to the going public transaction.
FINRA Comment Process in Going Public Transactions
SEC Rule 15c2-11 l Form 211 Application In a going public transaction, a market maker must submit a Form 211 application to FINRA to apply for the company's trading symbol. FINRA may render comments to the application to which the sponsoring market maker and company must respond. Once FINRA is satisfied that the disclosures meet the requirements of SEC Rule 15c2-11, a trading symbol is assigned and the Market Maker can quote the company's securities. The securities of the private company going public will be quoted by the OTCMarkets on the OTCPink Sheets and investors can purchase the company's securities through their brokers.
Form 211 Exclusivity Period for Sponsoring Market Maker
For the first 30 days after a ticker symbol assignment in a going public transaction, only the sponsoring market maker who filed the Form 211 can publish quotes of the company's securities. Thereafter, other market makers can publish their own quotes.
Market Maker Fees For 211 Filings

Market makers generally earn money by buying stock at a lower price than the price at which they sell it, or selling the stock at a higher price than they purchase it back. Despite the amount of work involved in the 211 process, FINRA prohibits market makers from charging issuers fees for filing a Form 211.
Market Maker Shareholder Requirements
 in Going Public Transactions
In order to obtain FINRA approval of the Form 211, the Company going public must have enough shareholders for the sponsoring market maker to demonstrate that an active trading market can be established. This means that prior to filing a Form 211 the company should have at least 20 non-affiliate shareholders who paid cash consideration for their shares, and have owned those shares for at least 12 months. The private company seeking to go public should have at least 1 million shares outstanding, of which at least 250,000 are free trading shares.
The going public process is complicated and finding a qualified sponsoring market maker presents new challenges for issuers in the process. Many companies fail to recognize that clearance of a Form S-1 registration statement with the SEC is only a small part of the going public process. For more information about market makers and the going public process using Form 211, please contact Brenda Hamilton, Securities Attorney at 561-416-8956 or
bhamilton@securitieslawyer101.com
.
This blog post is provided as a general informational service to clients and friends of Hamilton & Associates Law Group and should not be construed as, and does not constitute, legal and compliance advice on any specific matter, nor does this message create an attorney-client relationship. For more information concerning the rules and regulations affecting the use of Rule 144, Form 8K, FINRA Rule 6490, Rule 506 private placement offerings, Regulation A, Rule 504 offerings, SEC reporting requirements, SEC registration on Form S-1 and Form 10, Pink Sheet listing, OTCBB and OTCMarkets disclosure requirements, DTC Chills, Global Locks, reverse mergers, public shells, go public direct transactions and direct public offerings please contact Hamilton and Associates or visit
http://www.securitieslawyer101.com/
.
Hamilton & Associates l Securities Lawyers
Brenda Hamilton, Securities Attorney
101 Plaza Real South, Suite 202N
Boca Raton, Florida 33432
Telephone: (561) 416-8956
Facsimile: (561) 416-2855
www.SecuritiesLawyer101.com