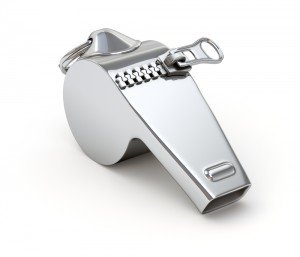 The SEC's 2013 Annual Report to congress on the Dodd-Frank whistleblower Program shows whistleblowers from 55 countries submitted tips to the SEC.
Under the SEC's whistleblower program, if a whistle-blower's information leads to an enforcement case where more than $1 million is collected, the whistleblower could receive 10 percent to 30 percent of the amount collected. In 2013, the SEC awarded a notable $14 million bounty to an anonymous whistleblower.
The SEC's study shows that residents of the U.K. submitted 66 tips, residents of China submitted 52 and Canadians submitted 62.
According to the report $439 million remains in the program's fund for payments to whistleblowers. The report reveals that more than 3,238 tips were submitted to the SEC's whistleblower program over the last year. To date over $15,000,000 has been awarded under the program.