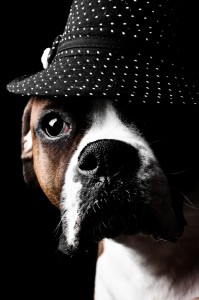 Since the JOBS Act became law, numerous crowdfunding websites have popped up on the internet. This month, the first enforcement action was brought against a crowdfunding web-site. The Ohio Division of Securities issued a notice of intent to issue a cease-and-desist order against a crowdfunding platform known as
SoMoLend
and its owner and Chief Executive Officer, Candace Klein. Candace Klein is an advocate for crowdfunding who featured in well known media publications including Entrepreneur Magazine.
If issued, the order will force SoMoLend to close its crowdfunding platform.
SoMoLend's website reflects that it is a "debt-based funding platform" connecting small businesses wotj lenders. According to the Ohio Division of Securities, SoMoLend's business model is to post loan requests from businesses, sell the promissory notes issued by those businesses to investors, and service the repayment of the notes.
SoMoLend charges fees to issuer's who offer the notes on their website.
The Ohio Division of Securities alleges that SoMoLend engaged in the unregistered sale of its own securities in violation of federal securities laws and the laws of the state of Ohio. According to the Ohio Division of Securities, SoMoLend offered securities to investors using general solicitation and general advertising through the SoMoLend website. Additionally, the allegations include that SoMoLend made false statements to investors and engaged in other fraudulent activity in connection with the sale of its securities. These fraudulent statements allegedly include financial projections, SoMoLend's performance, and relationships with banks. Lastly, the allegations include that SoMoLend engaged in unregistered broker dealer activity by allowing business issuers to sell securities on its web-site in exchange for a fee.
Until the matter is resolved, SoMoLend has ceased making offers and sales of securities in Ohio on its web-site. Shortly after the notice, Candace Klein resigned her position.