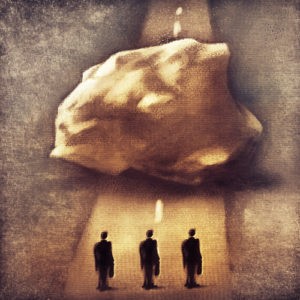 The SEC action was brought because "questions that have been raised about the accuracy and adequacy of publicly disseminated information concerning, among other things, the company's business operations and assets."
According to its reports filed with the OTCMarkets, PacWest has effected 5 name changes, domicile changes and multiple changes of its control. If the SEC does a proper investigation of this matter, it will undertake a complete review of how control of the Company was obtained through each of these changes of control.
The review should include all documents submitted to FINRA with its Form 211 as well as all corporate documents and reinstatements from each Secretary of State where the company was at anytime domiciled.
PacWest purports to have developed food systems that "offset deficient worldwide food production for both animals and humans." Additionally, Pacwest purports to hold certain tangible and intangible solar technology assets. Pacwest has not generated any revenue from either of its lines of business.
After the SEC's announcement of its trading suspension, PWEI issued a press release claiming that it plans to relocate its solar manufacturing line to Parana, Brazil. The press release stated, PacWest's "Solar Manufacturing Line, which cost over $100 Million to develop, with $67 Million going to Research and Development, $12 Million to build the prototype line, and $27 Million going to the actual production line … addresses the construction market's need to replace typical tinted window panes in high-rise buildings with Solar Glass Panels that generate electricity at the same time as functioning as a window, a skylight, or any other type of building cover."
As of its last OTCMarkets' report for the period ending June 30, 2013, PacWest had cash on hand of $131. In the prior 12 months PCWI's shares have generated over $40 million in in trading volume.
As a result of the SEC 's trading suspension, PacWest's securities were downlisted to the Grey Markets. Grey Market stocks are extremely illiquid, because market makers are not permitted to publish quotes or make markets. In order to move off the greys, PacWest must locate a sponsoring market maker to file a Form 211 with the Financial Industry Regulatory Authority ("FINRA"), in order for its common shares to trade. In the case of securities subject to SEC trading suspensions, market makers are rarely willing to take that risk, because by filing the 211, they assume liability for the disclosures contained therein.
Recently the SEC has brought litigation against a a number of aggressive promotional groups. Many of those enforcement actions have been accompanied by Department of Justice criminal prosecutions.