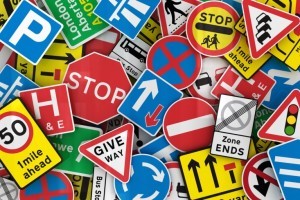 On July 10, 2013, the SEC adopted final rules as required by Title II of the JOBS Act, which directed the SEC to eliminate the ban on general solicitation and advertising for certain offerings conducted under
Rule 506
(c) of Regulation D of the
Securities Act of 1933, as amended (the "Securities Act"),
provided the securities are sold only to accredited investors.
Under the amended rule, issuers can lose their ability to rely upon Rule 506(c) if they sell to even one non-accredited investor in their offering. As such, determining accredited investor status is critical.
This post summarizes how issuers can determine accredited investor status in Rule 506(c) offerings.
Rule 506(c) Requirements l General Solicitation & Advertising
Rule 506(c) allows an issuer to use general solicitation and advertising to sell its securities if the following conditions are met:
●
The issuer must take reasonable steps to verify that investors are accredited investors;
●
All investors are accredited investors, either because they come within one of the enumerated categories of persons that qualify as accredited investors or the issuer reasonably believes that the investor qualifies as an accredited investor, at the time of the sale of the securities; and
●
Rule 501 and Rules 502(a) and 502(d)'s conditions are satisfied.
Factors in Determining Accredited Investor Status
The
SEC
provides a list of factors to consider when determining whether a purchaser is an accredited investor as required by Rule 506(c).
Nature of the Purchaser l Accredited Investor Status
The SEC sets forth the different types of accredited investors, including broker-dealers, investment companies or business development companies, employee benefit plans, and wealthy individuals and charities. Certain types of purchasers are more likely to be accredited investors.
Amount of Information Obtained l Accredited Investor Status
In its adopting release, the SEC pointed out that the more information an issuer obtains about a potential investor's status, the fewer steps it would have to take to determine whether he or she was accredited, and vice versa.
Nature of Offering l Accredited Investor Status
In many cases, the nature of the offering may be relevant in determining the reasonableness of steps taken to verify accredited investor status. For example, a widely solicited internet offering may require the issuer to take more steps to ensure compliance than an offering advertised to a limited number of pre-screened investors.
Laundry List of Methods to Determine Accredited Investor Status
The final rule set out a non-exclusive laundry list of ways that issuers may satisfy Rule 506′s accredited investor verification requirement.
These include a review of:
●

IRS
forms
such as tax returns for the two most recent years and written representations regarding the investor's expected income level for the current year;
●
Bank statements, brokerage statements and/or tax assessments, to determine assets, and a consumer report or credit report from at least one consumer reporting agency to assess liabilities;
●
Written confirmation from a registered broker-dealer, registered investment advisor or CPA; and
●
A certification for investors prior to adoption of Rule 506(c).
Risks of Using General Solicitation and Advertising in Rule 506 Offerings
The SEC also indicated that if an investor provides false information to an issuer claiming status as an accredited investor, the issuer would not lose the ability to rely on the proposed Rule 506(c) exemption if the issuer took reasonable steps to verify that the purchaser was an accredited investor and had a reasonable belief that such purchaser was an accredited investor. That is, however, a situation best avoided by companies engaged in Rule 506 placements. It's best for them to design a protocol that will enable them to identify genuine accredited investors with accuracy. Inattention to detail could put the offering at risk and expose the issuer to Section 5 liability under the Securities Act. Additionally, the issuer could be forced to offer rescission to investors int he Rule 506 offering.